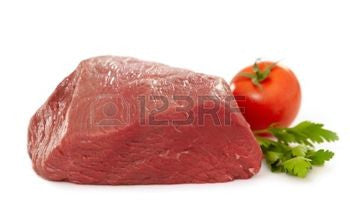 **Beef Tenderloin - Butt Portion $13.99lb
Item is priced by the pound.

 Amount shown is an estimated cost for each roast.
Please order the number of Beef Tenderloins along with your desired packaging and Cut.
The Beef tenderloin roast is believed to be the most tender of all the roasts.  If purchased whole you can cook it as a roast or cut into Filet Mignon steaks.  The Butt Portion does not include the tail end.  Roast can be purchased whole still in the cryovac package or trimmed and tied or cut into steaks.  Minimum order is 1 Tenderloin which is approximately 2.5 - 3 pounds.  
---
We Also Recommend