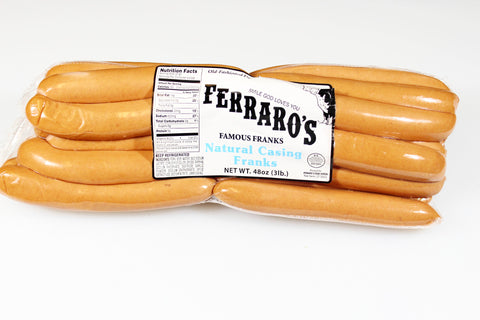 Ferraro's 3lb Natural Casing Franks $14.99
Price is by the pound.
Please order the desired number of packages.
These franks are prepared with our famous long time recipe and have a natural casing that gives them that pop when you bite into them. Eighteen franks to each package for approximate weight 3 pounds.
---
We Also Recommend