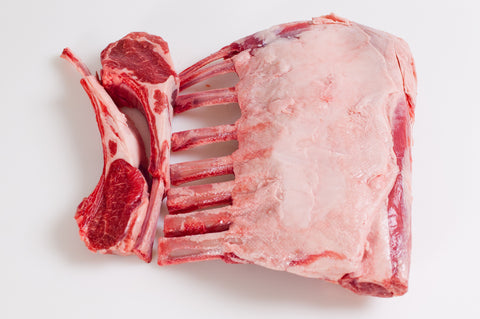 Rack of Lamb $14.99lb
Item is priced by the pound.
Amount shown is an estimated cost for each rack.
Please order desired number of racks.
Rack of lamb is the lamb loin with 8 ribs attached. Can be cooked whole or cut into chops. Whole rack is approximately 1+1/2 pounds. Minimum order is 1 rack.