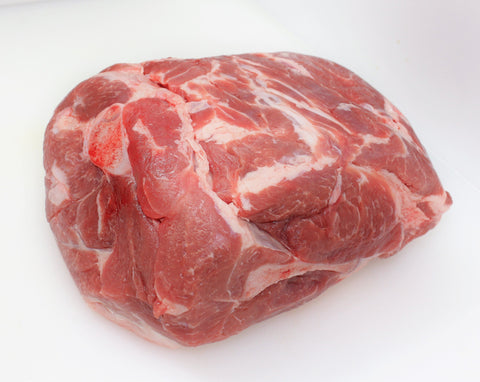 Fresh Pork Butt Bone-in $3.49lb
Item is priced by the pound.
Amount shown is an estimated cost for each Pork Butt.
Please keep in mind when ordering that each Piece has an average weight of 8 pounds. 
The average weight of a 1/2 Portion is 4 pounds.
  Minimum order is 1 portion.
---
We Also Recommend