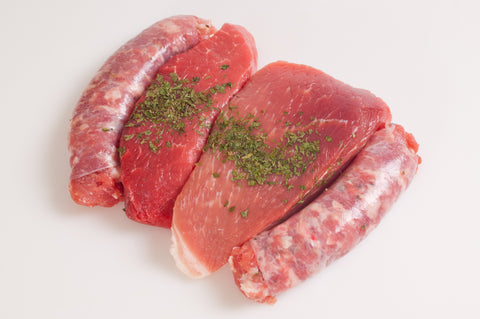 Sauce Pack - Beef, Pork & Italian Sausage $6.59lb
Item is priced by the pound.
Amount shown is an estimated cost for each sauce pack.
Please order desired number of packages.
Each package contains 1 piece each of both beef and pork and 2 pieces of Ferraro's sweet Italian sausage perfect for starting your pasta sauce.  Minimum order is 1 package with an average weight of 1+1/2 pounds.