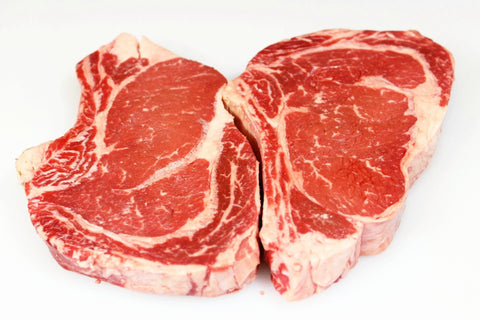 **Beef Rib Eye Steaks Bone-in Cowboy Cut $12.99lb
Item is priced by the pound
Displayed amount is an estimated cost of each steak.
1 Steak per package
Weighing Approx. 1.5-2lbs

The best combination of smooth texture and intense flavor.
This steak is cut extra thick (approximately 1+1/2") so we gave it the name Cowboy Cut.  Extra Robust flavor to go along with tenderness makes this steak a winner. Minimum order is 1 steak.
---
We Also Recommend