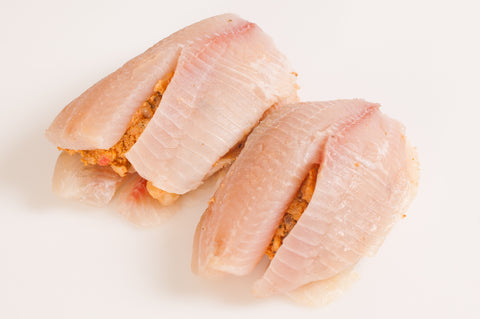 Seafood Stuffed Tilapia Fillet $6.99lb
Item is priced by the pound.
Please order the desired number of pounds remembering there is approximately 2 to a pound.
Stuffed with our delicious, store-made stuffing consisting of shrimp, scallops, imitation crab meat, Ritz, butter and delicious spices. Minimum order is 2 pieces which is approximately 1 pound.
---
We Also Recommend