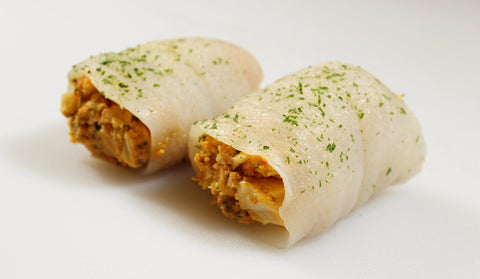 Crabmeat Stuffed Fillet of Sole $7.99lb
Item is priced by the pound.
Amount shown is the estimated price per piece, please order the desired number of pieces that you would like. 
Stuffed with our delicious, store-made stuffing consisting of imitation crab meat, Ritz, butter and delicious spices.
Minimum order is 1 pieces which is weighs approximately 3/4 of a pound.
---
We Also Recommend