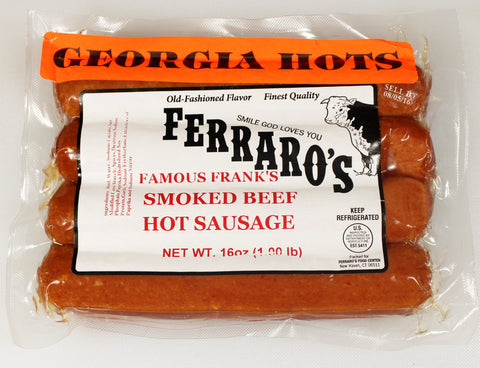 Ferraro's 1lb Beef Georgia Hots $5.99
Price is by the package.
Please order the desired number of packages.
These extra large beef skinless franks are a Ferraro's original and have special spices that gives you a kick with every bite. Approximately 4 to a pound so about 4 in each package.
---
We Also Recommend