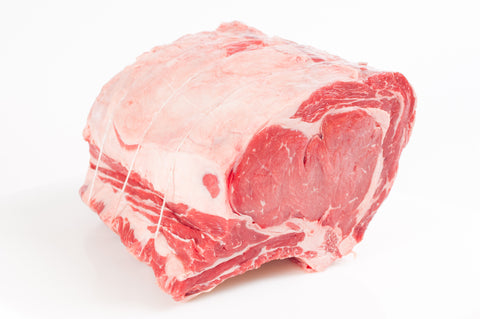 **Semi-Boneless T-Bone Roast $9.99lb
Items is priced by the pound.
Amount shown is an estimated cost for each roast.
Please order the number of roast along with the desired number of ribs.
Want the flavor of the bone without the work, we'll take care of it.  This roast has the bone cut off and then tied back on.  The roast size is determined by the number of ribs.  The size can range from 2 to 7 ribs with each rib weighing approximately 1+1/2 pounds.  Minimum order is 1 roast in any size.
---
We Also Recommend