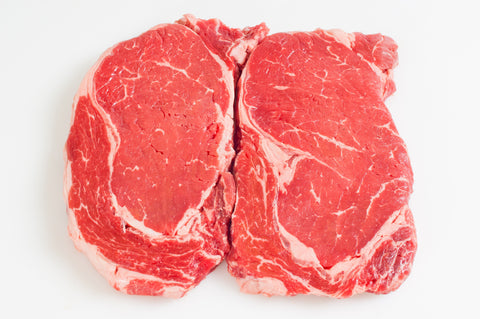 **U.S.D.A. Prime Grade Boneless Beef Rib Eye Steaks Fireman's Cut $16.99lb
Item is priced by the pound
Displayed amount is an estimated cost of each steak cut at about 1+1/2" weighing approximately 24oz.
Please order the desired amount of steaks.
The best combination of smooth texture and intense flavor.
Extra Robust flavor to go along with tenderness makes this steak a winner. Minimum order is 1 steak.
---
We Also Recommend