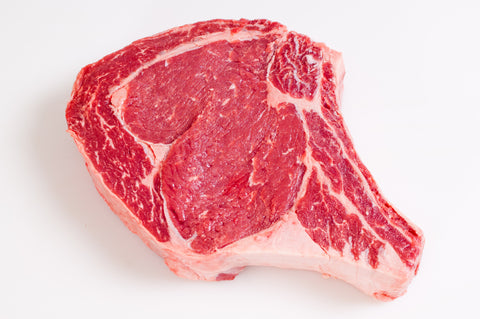 **Beef Rib Eye Steaks Semi-Boneless $8.99lb
Item is priced by the pound.
Amount displayed is an estimated cost for each package of steaks containing 2 steaks cut 1" and weighing approximately 2 lbs.
Please order the number of packages.
Robust flavor to go along with tenderness makes this steak a winner. The bone adds additional flavor to the steak.  Minimum order is 1 package.
---
We Also Recommend