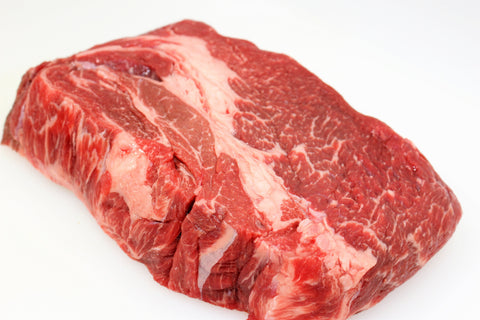 Boneless Chuck Roast $6.49lb
Item is priced by the pound.
Amount shown is an estimated cost for each roast.
Please order by the desired number of roast.
Boneless Beef Chuck Roast. This "Old School" roast is best cooked slow and low to let the flavors intensify.  Considered a pot roast but also great for the oven also.  Average size roast is 4 - 5 pounds.  Minimum order 1 roast.
---
We Also Recommend