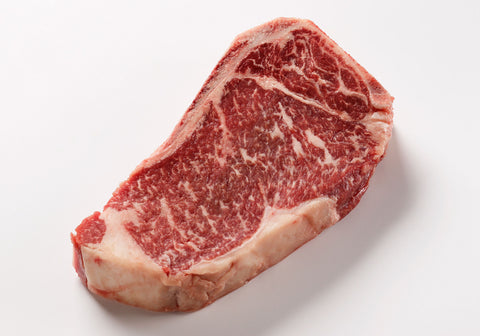 **U.S.D.A. Prime Grade Beef New York Strip Steaks - Bone-in $14.99lb
Item is priced by the pound.
Amount shown is an estimated cost for each steak.
Please order the number of steaks along with the desired thickness.
Less than 5% of all USDA beef produced in the United States earns the "Prime" grade!  The best combination of smooth texture and intense flavor.  Minimum order is 1 steak.
---
We Also Recommend