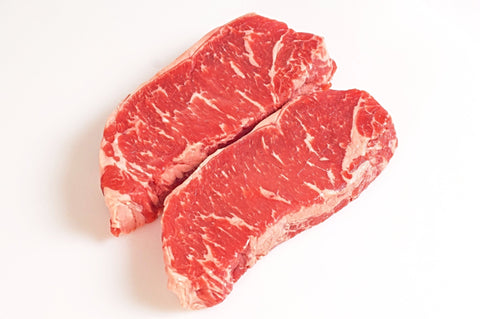 **Boneless Beef New York Strip Steaks - Family Pack $9.99lb
Item is priced by the pound.
Amount shown is an estimated cost for each pack.
Please order the number of packs keeping in mind that each pack brings approximately 4 steaks that are 3/4" thick each, with a total average weight of approximately 2+1/2lbs 
The best combination of smooth texture and intense flavor.  Minimum order is 1 pack.
---
We Also Recommend