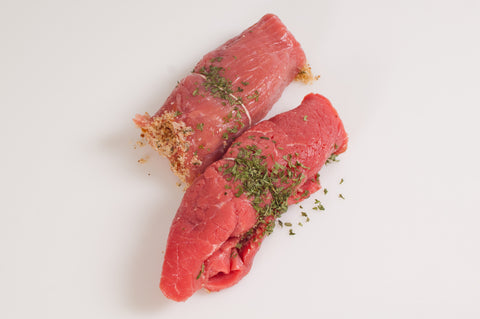 Pork Braciola $6.99lb
Item is priced by the pound
Amount shown is an estimated cost for each roast.
Please order the desired number of packages remembering each package contains 3 pieces and weighs approximately 1+1/4 pounds.
1 package contains 3 pieces of thin-sliced pork which is layered with our our special braciola spices and then rolled and tied. Best when browned and then placed in tomato sauce. Average weight of a package is 1+1/4 pounds.
---
We Also Recommend